JACKSONVILLE, Fla. (FNN Sports) – The Jacksonville Jaguars beat their AFC South rival Indianapolis Colts 24-0 in their first game at TIAA Bank Field this season. The Jags' victory was the Colts' eighth straight loss in Jacksonville.
The Jags scored the first touchdown of the game late in the first quarter, as QB Trevor Lawrence completed a ten yard pass to WR Christian Kirk in the rain, followed by K Riley Patterson's extra point. That 68 yard drive started with an interception by S Rayshawn Jenkins, and featured a bold choice several plays later to "go for it" facing fourth down and three yards on the Colts' 47 yard line. Lawrence delivered, completing an eight yard pass to WR Zay Jones to keep that drive alive. The Jags led the Colts 7-0 at the end of the first quarter.
Jaguars RB James Robinson had an impressive 37 yard touchdown run midway through the second quarter, followed by another Riley Patterson extra point, putting Jacksonville ahead 14-0. Riley Patterson added a 52 yard field goal shortly before halftime, extending the lead to 17-0.
Late in the third quarter, the Jags again went for it on fourth down with a yard to go, as Trevor Lawrence completed a short five yard pass to Christian Kirk, and Patterson added another extra point. The Jaguars ended the third quarter up 24-0.
In the fourth quarter, the Jaguars defense stole the show with interceptions by LB Devin Lloyd and FS Andre Cisco, each picking off passes by the Colts' new QB Matt Ryan. The final score remained 24-0.
Trevor Lawrence finished with 235 yards and two touchdowns. James Robinson led the Jaguars rushing with 60 yards and a touchdown. Christian Kirk was the leading receiver with 78 yards and two touchdowns.
Indianapolis has lost eight straight games in Jacksonville dating back to their last win in 2014. The Colts were knocked out of the playoffs after they lost the final game of the 2021 season at TIAA Bank Field. No one on the Colts' current roster has experienced a victory in Jacksonville while playing for Indianapolis.
Colts' Head Coach Frank Reich and Jags' Head Coach Doug Pederson were both part of the Philadelphia Eagles' championship team five seasons ago. They greeted each other with big smiles and a warm handshake prior to kickoff.
Today's attendance was 58,360. The Jaguars travel west to take on the Los Angeles Chargers at SoFi Stadium, Sunday, 9/25 at 4:05 p.m. Be sure to follow www.FloridaSportsChannel.com for more sports news.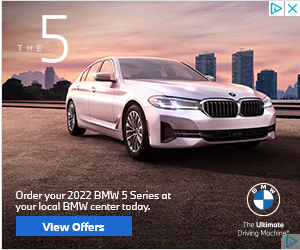 Must See
Nemo enim ipsam voluptatem quia voluptas sit aspernatur aut odit aut fugit, sed quia...

Quis autem vel eum iure reprehenderit qui in ea voluptate velit esse quam nihil...