TAMPA, Fla. – On if there is an update on WR Chris Godwin and T Donovan Smith.
"Not at this time. They're just getting treatment and we'll see how it goes at the end of the week."
(On if there are any other receivers who are injured)
"Not at this time, no."
(On WR Mike Evans wearing a wrap on his leg)
"It's just part of playing."
(On if the crowd noise is what makes playing in Caesars Superdome difficult)
"No, it's not crowd noise. They just beat us. I mean, we don't have any excuses. We have to go out there and play a better ball game."
(On if T Josh Wells will continue to start in place of T Donovan Smith and what he saw from Wells on film)
"If Donovan [Smith] can't go, obviously Josh [Wells] is the next man up. We thought he stepped in and did a good job. You know, there are some things that we can get better at there, but overall, I thought he did a good job."
(On what he saw from newly acquired TE David Wells that made him want to sign Wells to the practice squad)
"[I] thought he was an upgrade, and he can help us down the line, probably more than J.J. [Howland] at the time and so we brought him in."
(On what jumps out to him about the Saints on film)
"Well coached, very physical, very smart football team and they play good football."
(On what went into the decision of making TE Kyle Rudolph inactive for last Sunday's game against the Cowboys)
"Special teams from the other two guys. You know, we needed the spot. Not that Kyle [Rudolph] couldn't play, but the other two guys are more active on [special] teams."
(On how he thought TE Ko Kieft and TE Cade Otton played against Dallas)
"I thought both of them did a good job. You know, the game wasn't too big for them."
(On if there is an advantage of knowing what to expect from Saints' QB Jameis Winston)
"Not really. We play against ex-teammates all the time, so it's just understanding the scheme and trying to execute."
(On Saints' DB Justin Evans)
"I'm just happy to see him playing. I knew he was a heck of a football player, he just never got healthy here. I'm happy that he's enjoying himself and I'm happy he's healthy. I just don't want him to be good on Sunday."
(On how pleased he was with the nickel defense against the Cowboys)
"[There are] some things we have to work out. Overall, the communication was very good – they worked out some things on the field and we can get better at it, but it wasn't bad for the first game."
(On the problems that Saints' TE Taysom Hill creates)
"Anytime he's on the field, he causes a problem. Whether it's on special teams or offense – whether it's tight end, wide out, quarterback, running back – he does a great job. He's physical on [special] teams as well. Obviously, we haven't handled him well because they've won almost every game – six out of seven at least. He's going to be a challenge, but they have other guys, too. So, that's what makes it tough."
(On the biggest improvements that the defense has made from last season)
"Just communication. The communication with each other has gotten better, the comfortability of watching tape together and understanding what the other one is doing – I think that's gotten better. But it's only been one week so we just have to continue."
(On improving third down efficiency and red zone efficiency)
"The best way to improve that is to score, but we'll work on it and work on things. It's Week 1. The next couple of weeks while we're figuring everything out – you have to win these ball games – but we're working on quite a few things, so we'll get better at that."
(On if that lack of production in the red zone is a communication and timing issue)
"No, it's just execution. It's just an execution thing. It takes all eleven – it's not a timing thing or communication thing. It's just execution."
(On if there's more of an emphasis placed on preparing for the Saints in the offseason than other teams)
"No, I'm afraid not. But anybody we lose to, we try to watch more film on, whether it's in the offseason or during the season. That's the norm, I think, around the league for coaches. So, anytime you lose to a team more than once or twice, you try to put a finger on what they're trying to do and what you're doing and what you can do differently."
(On how the Saints create pressure on QB Tom Brady)
"They're making plays, number one. Like I said, they've got a good scheme, they're executing more than we are and they're making more plays than we are."
(On if he expects the Saints' defense to struggle picking up blitzes like they did last week)
"Well, I don't know for sure if they had trouble with it, whether it was communication or not, but we know we're going to face a good football team and normally you don't see that from them."
(On why he hasn't revealed that he's a great singer)
"I can't give you everything."
(On if the players think he's a good singer)
"That's a whole other story itself between me and the players."
(On Tony Dungy reveling his secret talent on national television)
"Nobody's paying me for that, though."
(On if he's looking for a record deal)
"I would love to do a duet with Gladys Knight. I think we would be a great hit, but that's probably not going to happen."
(On the athleticism of the three new interior offensive lineman)
"Not just that, but their toughness and their intelligence, just understanding the game plan and knowing what to do – those guys can play. They just haven't played, and no one has seen them play. They know how to play football and we try to do what they did best."
(On if this is the best collection of offensive weapons that the Saints have had)
"No, they had some a few years ago, but obviously they have a lot of talent there. Jarvis [Landry] has been doing it a long time – he's tough, he's smart, he's got great hands. He can run after the catch. [Chris] Olave was great in college, obviously Michael Thomas is back along with everybody else they've had. They're at full strength there."
(On if there is a different attitude heading into this week)
"Not at this time. It's only Wednesday, we can only control the day. We try to control the day and do some more homework and get as mentally and physically prepared as we can and we'll be ready at the end of the week."
(On Von Miller's comments regarding RB Leonard Fournette's block on Micah Parsons)
"I don't make [anything] of it. It was a legal hit."
(On if he takes musical requests)
"I do."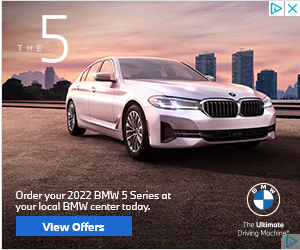 Must See
Nemo enim ipsam voluptatem quia voluptas sit aspernatur aut odit aut fugit, sed quia...

Quis autem vel eum iure reprehenderit qui in ea voluptate velit esse quam nihil...