ORLANDO, Fla. (FNN) – The Orlando Pride always have a tough time against the ever-aggressive North Carolina Courage, and though the Pride beat them 2-1 earlier this season, the Courage got their revenge Wednesday night.  
First Half: Score, Defense, Score
The Courage bookended the first half with goals. They got on the board very early, with Debinha scoring in the second minute from a deflection off of Orlando's Megan Montefusco.
The Courage kept their consistent defense in the first half, keeping the Pride out of the net and blocking __ shots.
In the 40th minute, Orlando's Leah Pruitt battled for the ball, nearly losing it, and attempted a right pass to position someone perfectly to find the back of the net, but there was no teammate there to receive the ball.
In the 45th minute, North Carolina's Tess Boade was able to narrowly escape Orlando goalkeeper Erin McLeod's block, and her shot, assisted by Debinha, found the back of the net just in time for halftime, making the score 2-0.  
Second Half: The Pride Remain Scoreless
Debinha scored a second goal early in the second half (54th minute). She took advantage of a header by Orlando's Celia that came straight to her and was able to knock it in from outside the box, bringing the score to 3-0.
In the 58th minute, Orlando's Darian Jenkins attempted to answer back but her 23-yard shot flew over the crossbar.
In the 61st minute, Orlando's Montefusco nearly caused the Courage to get a fourth goal, but McLeod was able to knock it away, causing a corner kick.
In the 71st minute, the Orlando Pride facilitated a bit of NWSL history: With Haley Bugeja's debut, she became the fourth youngest person to start in the NWSL.
The Orlando Pride remained scoreless for the remainder of the second half, despite their attempts, including Bugeja's own run and pass to Meggie Dougherty in the 76th minute, but the shot didn't make it. Darian Jenkins attempted a shot in the 86th minute, but it was deflected out. Carrie Lawrence tried to muscle out a long distance shot in the 88th minute, but the ball flew over the crossbar.
The Pride have on more home game Sunday, September 25, 2022 in which they face off with the San Diego Wave and reunite with old teammates Alex Morgan, Taylor Kornieck, Emily van Egmond and Jodie Taylor.
__________________________________________
Mellissa Thomas is a general assignment reporter.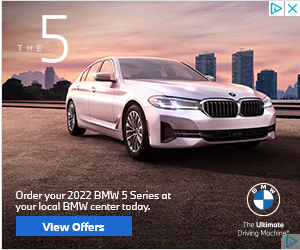 Must See
Nemo enim ipsam voluptatem quia voluptas sit aspernatur aut odit aut fugit, sed quia...

Quis autem vel eum iure reprehenderit qui in ea voluptate velit esse quam nihil...