AUCKLAND, New Zealand (AP) — How's this for a pair of stats? The first eight matches of the Women's World Cup each included a penalty kick – and the attacking team converted just four times from the spot.
Some of the attempts were turned away by goalkeeping heroics, others were clean misses and all four denials had some of the game's biggest names on the short end.
Longtime New Zealand striker Ria Percival missed high off the crossbar with a chance to extend the lead in the Football Ferns' eventual opening-match upset of Norway. Spain's all-time top scorer Jennifer Hermoso's kick was saved by Costa Rica's Daniela Solera.
Canada captain Christine Sinclair was stopped by Nigeria captain Chiamaka Nnadozie to hold an unlikely draw between the world's sixth-ranked and 39th-ranked teams.
And finally, the U.S. co-captain Alex Morgan was denied on a strike to the left side of the net by Vietnam's Tran Thi Kim Thanh, leading to jubilation from the Vietnamese.
"I felt confident, stepped up and it wasn't the penalty that I wanted," Morgan said after the defending champion U.S. team won 3-0. "It wasn't a good penalty for me, and I know that, but I'm glad the team put three goals away and that we're on to the next one."
A mere 50% conversion rate, if it continued through the 2023 tournament, would be notably low. Norwegian psychologist Geir Jordet reported a near-80% success rate across 409 chances in top senior international competition in his 2006 research on the penalty kick.
This year's start could have been even worse. Japan's Riko Ueki and England's Georgia Stanway were each turned away on penalty attempts in different games on Saturday night, but scored on retakes after match officials tagged Zambia and Haiti with goalkeeper encroachment.
Japan's 5-0 win over Zambia was already decided. For England, the ruling, helped by a video assistant referee, played a major factor in scraping by 1-0 over Haiti.
Japan manager Futoshi Ikeda acknowledged postgame that VAR, being used for the second time in the Women's World Cup, can introduce some variation in the way games are called and the way players react.
"This kind of impact on their mental balance, we try to control and concentrate, and I think we were successful in that," Ikeda said through translation. "This experience will be very useful for the other matches."
VAR seems to have led to more by-the-book rulings on penalties, with soccer fans perceiving that borderline calls are now more often going in favor of the attackers.
Vietnam's foul on Trinity Rodman in the 39th minute Saturday was far from malicious, but the light contact clearly caused Rodman to lose her footing inside of the box.
"I don't know if it happened too easily or not," U.S. coach Vlatko Andonovski said of the call. "With all the cameras, VAR and all the angles that the referees are reviewing, I'm sure they're doing the right call.
"If it's a foul in the box, it is a penalty. Going forward, I don't know what is going to happen. If they're fouls in the box, they should call the penalties. If they're not, they shouldn't. It's very simple."
The penalty kick is a profoundly psychological event, according to Jordet's research. Outcomes are more dependent on psychological factors such as the relative importance of the kick than anything else.
A make or a miss can impact the career of a player and the reputation of a team. Any American soccer fan alive in 1999 knows it was Brandi Chastain who hit the winning penalty kick in a shootout with China in the Women's World Cup final. On the men's side, England has a long and tortuous history of penalty failures, most recently in their run at the Euros that finished in a shootout loss to Italy at Wembley in 2021 when three players couldn't convert from the spot.
Regardless of whether VAR is changing the frequency or manner in which penalties are awarded, one thing remains: a striker, a keeper and the 12 yards between them.
"I think self-confidence is the main thing. And if you practice many, many times," Netherlands coach Andries Jonker said. "And even then, you can't imitate the (stadium atmosphere), the feeling that the goal is smaller, the goalkeeper is bigger and the distance is longer."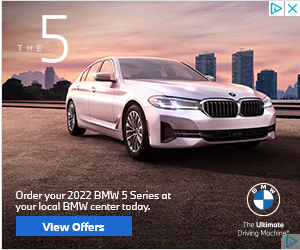 Must See
Nemo enim ipsam voluptatem quia voluptas sit aspernatur aut odit aut fugit, sed quia...

Quis autem vel eum iure reprehenderit qui in ea voluptate velit esse quam nihil...