JACKSONVILLE, Fla. (Florida National News) – The Jacksonville Jaguars (7-3) beat their AFC South opponent, Tennessee Titans (3-7) 34-14, bouncing back from last week's loss to the 49ers. The Jaguars remain at the top of their division.
The Jaguars scored their first touchdown late in the first quarter, on a 3 yard pass from QB Trevor Lawrence to WR Calvin Ridley. K Brandon McManus added the extra point to put the Jags ahead 7-0.
In the second quarter, McManus kicked a pair of field goals for 30 yards and 25 yards, extending the Jags' lead to 13-0 at the half.
In the third, Trevor Lawrence ran 9 yards for a touchdown and passed 20 yards to Calvin Ridley for another TD. Both scores were followed by extra points from McManus, putting the Jaguars ahead 27-0. The Titans managed to score their first touchdown on a RB Derrick Henry to QB Will Levis to WR DeAndre Hopkins 43 yard pass, followed by K Nick Folk's extra point, just before the end of the quarter, as the Titans narrowed their deficit to 27-7.
In the fourth, Lawrence ran 5 yards into the end zone for another touchdown, also followed by the McManus XP, to put the Jags ahead 34-7. The Titans added another touchdown on a 2 yard Will Levis to DT Jeffery Simmons pass, and Folk added the extra point, making the final score 34-14.
During today's game, Trevor Lawrence became the fourth quarterback in franchise history to pass for more than 10,000 yards in his career.
Trevor Lawrence finished with 262 yards and 2 touchdowns. Travis Etienne Jr. led the Jaguars' rushing with 52 yards. Calvin Ridley was the leading receiver with 107 yards and 2 touchdowns.
The Jaguars head to Houston to face their AFC South rival Texans on Sunday, 11/26. Kickoff is scheduled for 1:00 p.m. The Jags lost to the Texans in week 3 of this season 37-17. The Jaguars return to "The Bank" to face the Cincinnati Bengals on Monday night, 12/4 at 8:15 p.m. Be sure to follow www.FloridaSportsChannel.com and www.FloridaNationalNews.com for more.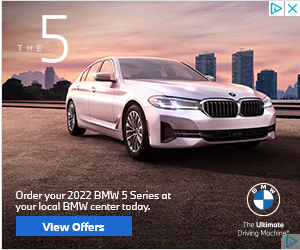 Must See
Nemo enim ipsam voluptatem quia voluptas sit aspernatur aut odit aut fugit, sed quia...

Quis autem vel eum iure reprehenderit qui in ea voluptate velit esse quam nihil...