FORT MYERS, Fla. – The FGCU men's basketball team enjoyed another successful home opener Sunday night, swamping Ave Maria, 105-61, at Alico Arena in coach Pat Chambers' Southwest Florida debut. The Eagles began the 2022-23 home slate with a high-powered offense that flirted with the program's single-game scoring record.
Junior forward Zach Anderson (Apopka, Fla./Apopka) scored a game-high 22 points and senior guard Isaiah Thompson (Zionsville, Ind./Purdue) dropped in 21 to lead FGCU (2-1), which is now 19-2 overall in home openers and includes a streak of 11 straight wins from 2008-2018. The Eagles have now won three straight home openers after winning their first-ever home opener on a Sunday.
"It has been a long week, and we were all about just trying to get better," said FGCU head men's basketball coach Pat Chambers. "We were trying to work on the foundation of defending and rebounding, creating that identity. We took major steps last week in California, and I was proud of the way we competed and gave ourselves a chance on the road. Then to come back here in front of our home crowd, I am just excited by what these kids tried to do on the defensive side of the ball."
FGCU poured in a school-record 17 3-pointers in 40 attempts en route to reaching the 100-point plateau for the first time since defeating Webber International 112-39 on Dec. 18, 2020. Senior guard Dahmir Bishop (Philadelphia, Pa./Xavier/St. Joseph's) scored 12 points for FGCU, and junior guard Chase Johnston (Boca Raton, Fla./Stetson) stretched his streak of double-figure scoring games to three with 11 points. Ave Maria got 13 points from Jonathan Effertz and 12 from Miles Monchecourt.
Chambers is 10-2 in home openers in his 12th season as a head coach. Sunday's win at "The Nest" extends his current streak of victories in home openers to four.
FGCU's single-game scoring record was 123 points, set Dec. 19, 2003, against Illinois Institute of Technology. Not far behind was the 120 points the Eagles hung on Ave Maria on Nov. 29, 2016. And at several parts Sunday night, both marks seemed destined to fall. The Eagles scored 62 points in the first half alone, as Thompson tallied 17 points and Anderson dropped 16 in the first 20 minutes.
With a 35-point halftime lead in his jacket pocket, Chambers was able to cycle in several reserves during the second half – as 15 Eagles saw playing time while still eclipsing the 100-point mark.
"I am grateful for Ave Maria for taking the game and playing hard, and those kids played hard and competed even though they played last night, too," Chambers said. "I felt like we stuck to being who we are, defending and rebounding and sharing the basketball and creating good habits. It easily could have turned into a bit of a circus, and it didn't. We both were working on things to get better – I know I was, and I know they were, because they have a really good team for their league."
FGCU improved to 7-0 against Ave Maria, renewing what was an annual matchup that went dormant in 2016. FGCU averaged 84 points per game against the Gyrenes coming into Sunday and allowed just 50.3 points per outing.
The Eagles return to action on the road Wednesday, playing No. 11 Tennessee at 7 p.m. ET at Thompson-Boling Arena in Knoxville, Tenn. The game will be broadcast on ESPN+. Sunday's home opener was FGCU's only game at home in the month of November. FGCU returns to Southwest Florida for the Gulf Coast Classic at Hertz Arena on Nov. 21-23, playing Northern Kentucky at 7:30 p.m. on Nov. 21. FGCU next plays at Alico Arena on Dec. 4 at 6 p.m. against FIU.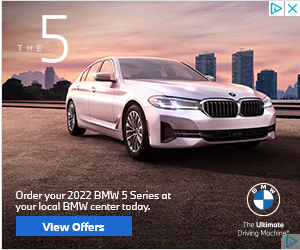 Must See
Nemo enim ipsam voluptatem quia voluptas sit aspernatur aut odit aut fugit, sed quia...

Quis autem vel eum iure reprehenderit qui in ea voluptate velit esse quam nihil...