ORLANDO, Fla. (FSC) — With the playoffs in the balance, Orlando City roared back into the win column with a triumphant display. Two goals in each half cemented the lead for Orlando City as they kept pace and never let Toronto FC back into contention. Facundo Torres and Ercan Kara continue to shine as they both secured goals. Mauricio Pereyra also finds himself on the cusp of history as his assist equalized the all-time club record for Orlando.
Although Toronto created pressure early with a shot just six minutes in, Orlando turned the deficit at the nine-minute mark. Antonio Carlos flicked an excellent ball to Facundo Torres just outside the box. The Uruguayan marked his seventh goal in MLS this season with his patented left foot. Check out the replay here.  
Just a few minutes later, Mauricio Pereyra found the hole in Toronto's defense yet again. The Orlando City captain slotted a ball in between defenders to Ercan Kara as the Austrian slotted in a left-footed cannon towards the near-post. Kara marks his 10th goal of the season as he becomes the first OCSC player to cross this threshold within the league.
This change in tempo is a welcome addition after Orlando's recent slump. Oscar Pareja lamented the inability to find the back of the net Wednesday against Atlanta. However, the message by the players has been well received and the offensive adjustments seem to be paying off.
"Those first 20 minutes gave us fresh air. We feel that we have that lethal instinct and sometimes when you finish a game like the Atlanta game, you get frustrated. But this group keeps going and that's what I highlight from their effort today. Their ability to overcome." — Oscar Pareja on Orlando City's bounce-back after home loss to Atlanta.
A Game of Inches
The good fortune continued for Orlando City in the second half. Joao Moutinho found a run against play and received a charitable ricochet off Toronto's defense. The own goal was the beginning of the end for Toronto FC's comeback. Despite some moments of danger from the likes of Lorenzo Insigne, the Canadians were ousted from contention before they got a chance.
Oscar Pareja continues to find success with second-half substitutions and this game proved no different. Tesho Akindele came on alongside Benji Michel and the offense was once again injected with fresh legs to keep the pressure. Ivan Angulo deserves special applause for the display he put on last night. He achieved a 92.2% passing accuracy rate on 27 passes completed and bagged two assists en route to an emphatic win.
Orlando City receives a much-needed boost in the standings after this win. However, the road ahead remains rocky. Orlando City won't return home until October 9 when they host a red hot Columbus Crew. Before that, Orlando hits the road against NYCFC and then Inter Miami. Both of them are vying for playoff soccer depending on how things shake out on Decision Day 2022.
_____________________________________________________
Nicolas Vera is a sports reporter for the Florida Sports Channel.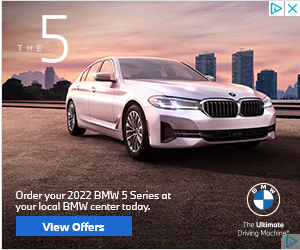 Must See
Nemo enim ipsam voluptatem quia voluptas sit aspernatur aut odit aut fugit, sed quia...

Quis autem vel eum iure reprehenderit qui in ea voluptate velit esse quam nihil...