JACKSONVILLE, Fla. (Florida Sports Channel) – The Jacksonville Jaguars (1-1) lost to the Kansas City Chiefs (1-1) in their first home game of the season at the newly renamed EverBank Stadium. The Jags also lost to the Chiefs in the divisional round of the AFC playoffs to end last season. Chiefs TE Travis Kelce returned to the field after missing week one with a knee injury. Jaguars RB JaMycal Hasty did not play today, as he was on the inactive list with an unspecified injury.
On the first drive of the game, QB Trevor Lawrence surpassed 8,000 passing yards for his career. He's currently in fifth place all-time in team history, behind Byron Leftwich's 9,042 yards. The first scoring drive of the game ended with a 32 yard K Brandon McManus field goal a couple of minutes into the second quarter, putting the Jags up 3-0. Chiefs QB Patrick Mahomes had the first touchdown pass of the game, with a 9 yard completion to WR Skyy Moore, followed by a K Harrison Butker extra point, to put the Chiefs up 7-3 with just 27 seconds before halftime. The Jaguars made the most of the time remaining, setting up Brandon McManus to add a 49 yard field goal, narrowing their deficit to 7-6 at the half.
In the third quarter, Patrick Mahomes found Travis Kelce in the end zone for a 9 yard touchdown pass. Harrison Butker added the extra point, to put the Chiefs ahead 14-6.
The Jaguars early 4th quarter scoring drive ended with a 22 yard Brandon McManus field goal, to make the score 14-9. Harrison Butker later added a 38 yard field goal putting the Chiefs up 17-9.
Trevor Lawrence finished with 216 yards but no touchdowns. Travis Etienne Jr. led the Jaguars' rushing with 40 yards. Christian Kirk was the leading receiver with 110 yards.
Today's attendance was 69,615. The Houston Texans will be in Jacksonville Sunday, 9/24, to face the Jags. Kickoff is scheduled for 1:00 p.m. Be sure to follow www.FloridaSportsChannel.com and www.FloridaNationalNews.com for more.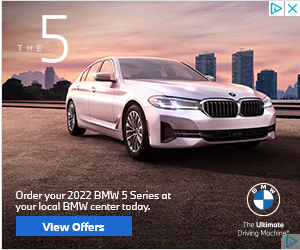 Must See
Nemo enim ipsam voluptatem quia voluptas sit aspernatur aut odit aut fugit, sed quia...

Quis autem vel eum iure reprehenderit qui in ea voluptate velit esse quam nihil...