ORLANDO, Fla – The Central Florida Hotel & Lodging Association (CFHLA) will be recognizing Jason Siegel, President & Chief Executive Officer of the Greater Orlando Sports Commission (GO Sports!) as the association's 2022 Charles Andrews Memorial Hospitality Award recipient.
The award will be presented at the CFHLA Hospitality Gala on Saturday, December 17th at Disney's Coronado Springs Resort.
This award is named after the first CFHLA Board of Directors Chairperson, Charles Andrews, and it is presented annually. It is the highest honor bestowed upon an individual by CFHLA, and it recognizes their achievements and contributions to Central Florida's Hospitality Industry, as well as the community at large.
Under his leadership, the Greater Orlando Sports Commission has thrived as one of the largest regional sports tourism organizations in the country and has hosted more than 350 events during his six-year tenure. Additionally, GO Sports has driven more than $1 billion in economic impact from 2016-2022 for the City of Orlando, and Lake, Orange, Osceola, and Seminole Counties.
Furthermore, Siegel showed tremendous leadership throughout the pandemic, by helping to make Orlando the choice of some of the biggest professional leagues, as they re-launched professional sports in a safe and entertaining way. As a collaborative leader, Jason perfected the game plan and sought ways to support our community, by hosting more than 140 large scale sporting events (from 2020-2022) which resulted in $803M in positive economic impact.
Some of these recent marquee sporting events include:
• 2022 Monster Jam World Finals
• 2021 and 2023 NCAA D1 Men's & Woman's Tennis Championships
• 2023 NCAA Division I Men's Basketball Championship First and Second-Rounds
• Copa America Centenario, 'She Believes' Cup, Florida Cup, and CONCACAF Gold Cup matches
• 2022 USMNT World Cup Qualifiers
• Multiple AAU Championships
• 2022 Special Olympics USA Games
• WrestleMania 33 & 36
• And most recently, the 2024 US Olympic Marathon Trials
In addition, it was recently announced that Orlando and GO Sports led all cities across the nation, by receiving a record 17 NCAA National Championship events from 2022-2026.
Furthermore, GO Sports is now managing a portfolio of future bids valued at over $1.5B in positive economic impact through 2033.
Known as a highly creative relationship builder and business development executive, Siegel was named by the Orlando Magazine as one of Orlando's 50 Most Powerful (2021 and 2022) and in 2021 he was recognized by Orlando Business Journal as one of 50 of Central Florida's most influential individuals. Moreover, Siegel currently serves on several local community boards including the Special Olympics USA Games, American Diabetes Association (past Community Chairman 2018 & 2019), and the Central Florida Commission on Homelessness.
On behalf of the Central Florida Hotel and Lodging Association, we are honored to present Jason Siegel with the 2022 Charles Andrews Memorial Hospitality Award and we sincerely thank him for all of his efforts.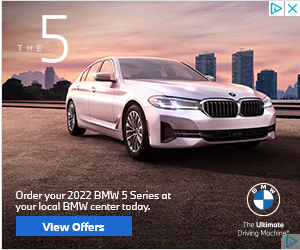 Must See
Nemo enim ipsam voluptatem quia voluptas sit aspernatur aut odit aut fugit, sed quia...

Quis autem vel eum iure reprehenderit qui in ea voluptate velit esse quam nihil...