KNOXVILLE, Tenn. – The FGCU men's basketball team (2-2) was unable to solve the 17th-ranked Tennessee Volunteers (2-1) on Wednesday night, dropping an 81-50 decision at Thompson-Boling Arena.
Junior forward Zach Anderson (Apopka, Fla./Apopka HS) led the Green & Blue with 11 points. Anderson and sophomore center Andre Weir (Hollywood, Fla./Chaminade-Madonna College Prep/Richmond) each pulled down five rebounds, and graduate guard Caleb Catto (Cape Coral, Fla./Southwest Florida Christian Academy) dished three assists. Senior forward Dakota Rivers (Windermere, Fla./Windermere HS) came off the bench with seven points and four rebounds in 20 minutes.
"Great, great lessons to be learned and to grow from," said FGCU head men's basketball coach Pat Chambers. "That was a top-10 team a week ago, and they taught us a lot. We have some blind spots we have to work on. We will keep building and keep getting better. We can't wait to get back at it at Gulf Coast Showcase next week."
FGCU shot just 30.4 percent (14 of 46) from the field and made just 5 of 24 3-point attempts (20.8 percent). Tennessee, which won its 19th-straight home game, shot 49 percent from the field and got 18 points each from Olivier Nkamhoua and Josiah-Jordan James.
Coming off a 44-point victory in its home opener against Ave Maria that saw a record 17 3-pointers made, FGCU aimed to capture its second top-25 win in program history (FGCU downed No. 8 Georgetown 78-68 during the 2012-13 Dunk City run to the NCAA Tournament Sweet 16).
And while Chambers' experience-laden team played with attitude and intensity for 40 minutes against Tennessee, shooting in the cavernous Thompson-Boling Arena proved a difficult task for the still-gelling Eagles.
After an Anderson 3 made it 7-5 FGCU five minutes in, the Eagles struggled to overcome a 9-1 foul discrepancy and pesky Tennessee perimeter defense for the duration of the half. Catto beat the shot clock with a 3-pointer to end a 16-2 Vols run that saw FGCU go cold from the field for nearly six minutes. A pair of Anderson free throws cut the deficit to nine points shortly after, but Tennessee continued to stymie FGCU from the field for the final 4:47 of the half en route to a 37-20 advantage.
Senior guard Isaiah Thompson (Zionsville, Ind./Zionsville HS/Purdue) hit a jumper with 16:59 remaining that drew FGCU to within 18 points, but the Eagles would ultimately get no closer in the second half.
FGCU returns to action Monday night in the 2022 Gulf Coast Showcase at Hertz Arena, taking on Northern Kentucky at 7:30 p.m. The game will be broadcast on FloHoops.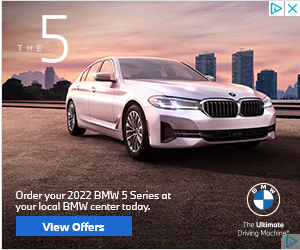 Must See
Nemo enim ipsam voluptatem quia voluptas sit aspernatur aut odit aut fugit, sed quia...

Quis autem vel eum iure reprehenderit qui in ea voluptate velit esse quam nihil...