TAMPA, Fla. (FSC) -The Tampa Bay Buccaneers and Pittsburgh Steelers meet at Raymond James Stadium to kick-off their preseason opening game Friday night.
Kenny Pickett and George Pickens set the tone for a Pittsburgh Steelers 27-17 win over Buccaneers.
Baker Mayfield and Kyle Trask are in the hunt for the starting quarterback job following Tom Brady's retirement.
BUCS HIGHLIGHTS:
QB Baker Mayfield 
started the Tampa Bay Buccaneers preseason game opener and went 8

-for-9 for 63 yards and one touchdown 
pass, good for a 132.9 passer rating. Over his last four preseason games, Mayfield is a combined 27-for-41 for 300 yards and four touchdowns with zero interceptions. Since entering the 
league in 2018, Mayfield's seven preseason passing touchdowns are tied for 10th

-most in 
the NFL.
– 
WR Trey Palmer 
brought in a team-high-tying four receptions on four targets for 33 receiving yards and one receiving touchdown, marking his first professional touchdown reception
. 
Palmer's 33 receiving yards marked the most by a wide receiver drafted by the Buccaneers in their first preseason game since Sammie Stroughter logged 42 receiving yards on Aug. 15, 2009 at Tennessee.
– 
The Buccaneers forced two turnovers on the night:
a 
Zyon McCollum interception on a Mitchell Trubisky pass intended for Cody White and a J.J. Rusell interception on a Mason Rudolph pass intended for Rodney Williams. It marked the first professional interceptions for both McCollum an
d Russell. Tonight's contest marked the first time Tampa Bay had intercepted 
multiple passes in a preseason game since Aug. 28, 2021 at Houston when 
it
 logged three interceptions.
– 
OLB Cam Gill 
tallied 1.5 sacks on the night, including a 9-yard sack of Mitchell Trubisky and a combined sack of Mason Rudolph. Gill's 1.5 sacks tonight mark a career high. 
He

 has recorded 
1.0-
or
-more sacks in consecutive games, dating back to Aug. 13, 2022 vs. Miami. As a team, Tampa Bay finished with 3.0 sacks, marking its ninth consecutive preseason game with 3.0-
or
-more sacks, dating back to Aug. 16, 2019 vs. Miami.
– TE Payne Durham hauled in a four-yard touchdown pass from QB John Wolford for his first career reception.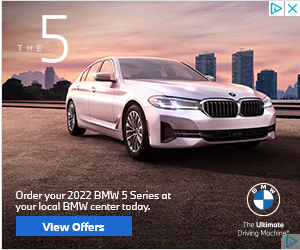 Must See
Nemo enim ipsam voluptatem quia voluptas sit aspernatur aut odit aut fugit, sed quia...

Quis autem vel eum iure reprehenderit qui in ea voluptate velit esse quam nihil...