ORLANDO, Fla. (FNN Sports) – Brooks Koepka (-15) holds off Sebastian Muñoz (-14) to win the LIV Golf Tournament at Orange County National, the first time the new league came to Florida. This was the third event of the 2023 season. There will be ten more individual matches around the world before the 14th of the season, which will be a team competition.
LIV Golf, which bills itself as "Golf, but louder," features several differences when compared to the traditions of the PGA. Golfers compete not only individually, but also as members of twelve teams of four. Teams are ranked after each event based on their top three scores. Those rankings will come into play for week fourteen of the season to determine seedings. In addition, if a golfer isn't pulling his weight, he may be replaced as the season goes on. There could also be other roster changes, just like in other team sports.
In addition, LIV Golf events feature all sorts of interactive experiences at their Fan Village, where fans can compete in putting, chipping, and driving. Younger fans can watch shows at the kids zone, or can get temporary tattoos or face painting. Loud music blares before and after the tournament play, and there are plenty of food and beverage options for all. The tournament begins with a shotgun start around 1:00 p.m., and the action ends just over four hours later, unlike the PGA, where staggered tee times and more players means a longer day of golf. Also, LIV Golf events feature only three days and 54 holes (Roman numeral "LIV") of action, compared to the PGA's four days and 72 holes.
The PGA has already responded to LIV Golf, announcing that next year, there will be fewer golfers allowed to compete in designated events (about 70 players compared to the current 120), but that will mean higher payouts to the PGA golfers. LIV Golf has attracted many high profile golfers by guaranteeing minimum payouts to join the upstart league.
The next LIV Golf event will take place April 21-23 in Adelaide, Australia. Meanwhile, The PGA's Masters Tournament tees off April 6-9 in Augusta, Georgia. Stay tuned to Florida Sports Channel for more.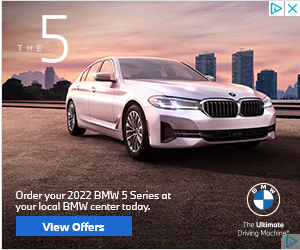 Must See
Nemo enim ipsam voluptatem quia voluptas sit aspernatur aut odit aut fugit, sed quia...

Quis autem vel eum iure reprehenderit qui in ea voluptate velit esse quam nihil...